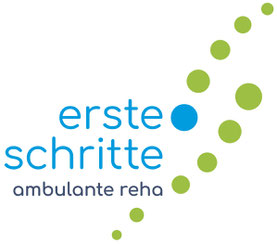 And we want you to invite to your first steps of the journey at the foot of the Black Forest, 15 km south of Baden-Baden in a scenically attractive area in the Rhine valley. The entire region is famous for fruit growing. Our rehabilitation centre is located at the large district town of Bühl.
Rehabilitation means treatments designed to facilitate the process of recovery from injury, illness, or disease to as normal a condition as possible.
Our health care is an ambulatory and not an inpatient offer. That means during your stay you get treatments, therapies and medical consultations from Monday til Friday – six hours a day. That means after your rehabilitation you enjoy the luxury of a hotel and recreation.
In the following presentation we explain in ten steps our offer for you:
During your stay at the clinic, first you get a visit from Dr. Nabhan – the Head Physician and specialist for Orthopaedics and Trauma Surgery. In this consultation for nearly 60 minutes you get a profound anamnesis of your specific disease. We treat all kind of orthopaedic illnesses. It is important that you take all medical documentation with you. Based on this results your physician will set up an individual course of treatment for you.
Our treatments are carried out only by qualified therapists. Exercises and other physical interventions must take into account of your deficit.Physical therapy helps you to restore the use of muscles and bones through heat, cold, massage, ultrasound, exercise, and other techniques.
Exercise equipment for physical therapy could include an exercise table or mat, a stationary bicycle, walking aids, practice stairs, parallel bars, pulleys and weights. Depending on your condition, exercises may be performed by yourself alone or with the therapist's help.
Our treatments seek to relieve pain, improve strength and mobility, and train you Exercises are the most widely used and best known type of physical therapy.
The duration of the physical therapy program varies depending on the injury or illness being treated and your individual response to therapy.
An important element is the relaxation. Most people are not able to relax under pain, that leads to stress and muscular tensions. Here you can learn techniques as an important step to recovery.
Our therapist are specialised in different techniques as autogenic training or progressive muscle relaxation using the method of Jacobson. Other methods are massages, warm Fango mud – a kind of thermal wrap with a beneficial effect – or redlight that enters, deeper than conventional  UV-light, into the tissue and stimulates its metabolism. 
Our relaxation rooms are separated for man and women.
---
"Great things are not done by
impulse, but by a series of small
things brought together." 
Abū Alī al-Husain ibn  Abd Allāh ibn Sīnā
---
Nutrition is an important part of the healing process. In our clinic you can get a light lunch, healthy snacks, smoothies with fruits of the region. We try to help our patients to reduce their consumption of sugar as a part of our healing concept. Subsequently you concern a weight reduction and a relief of inflammations.
During your stay we offer beverages like water and special herbal infusions for free. Most people don't drink as much as they should, that's our support to implement good habits. Of course in our cafeteria you can also enjoy coffee and black tee specialities – but as less well concerned habit – it's a fee-based service.
Communication is an important aspect, a patient needs not only confidence but the opportunity to inform about his or her physical state and express wishes. The result of a successful communication are satisfied patients.
Our team has an international background. To feel comfortable, it is necessary to express the own feelings without language barriers. We take care to give you a therapist and a physician you can talk to.
In our clinic you can find following languages: Arabic, Bulgarian, English, French, German of course, Turkish and the international language – Compassion –   
Within our offer a transport from the hotel to the clinic and back will also be arranged. As you wish this service is at your's disposal in the evening and at weekend. You have the choice from luxury til appropriate.
Our clinic is barrier-free. A lift connects the two floors. All rooms are generously dimensioned.
The rehabilitation clinic erste.schritte hasn't got an inpatient offer. Nevertheless we like to organise your accomodation. You choose the level according to your expectations if luxury or appropriate. Bühl and Baden-Baden provide a range of services.
In the Black Forest you can find picturesque country inns with rustic furnishing and a cosy atmosphere. Likewise there are hotels  satisfying highest demands. 
We negotiate favourable conditions for you – we want you to enjoy your stay.
Bühl's downtown area has got numerous shops and boutiques, idyllic little streets, timbered houses, cosy inns and ice cream bars. Bühl offers various leisure activities like exhibitions, a historical museum and theme-based tours. For all sport enthusiasts there are gentle walks in Bühl's picturesque surroundings, hiking and cycling tours and a golf course in Baden-Baden.
It is a comforting feeling to know that our clinic has an emergency room and  we can reach the hospital "Klinikum  Mittelbaden" in nearly 3 minutes. Our clinical employees are trained in first aid – we have a defibrillator and a respirator.
Normally you need a overseas health insurance in Germany – there are temporary insurance policies only for several weeks. Get sure you have an emergency bag with all important documents in case of admittance in a hospital.
The "all-inclusive-package" provides all aspects of your journey and your stay in Germany. 
We will book your hotel according to your wishes,  we deal with your daily transport and we organise your rehabilitation.
We will pick you up from the airport and transfer you to your accomodation and so the way back.
Of course, you may take charge of your stay  – and organise yourself.
Please, contact us for the current price list. We are looking forward to your visit.
Warmest greetings
Dr. med. Nabhan